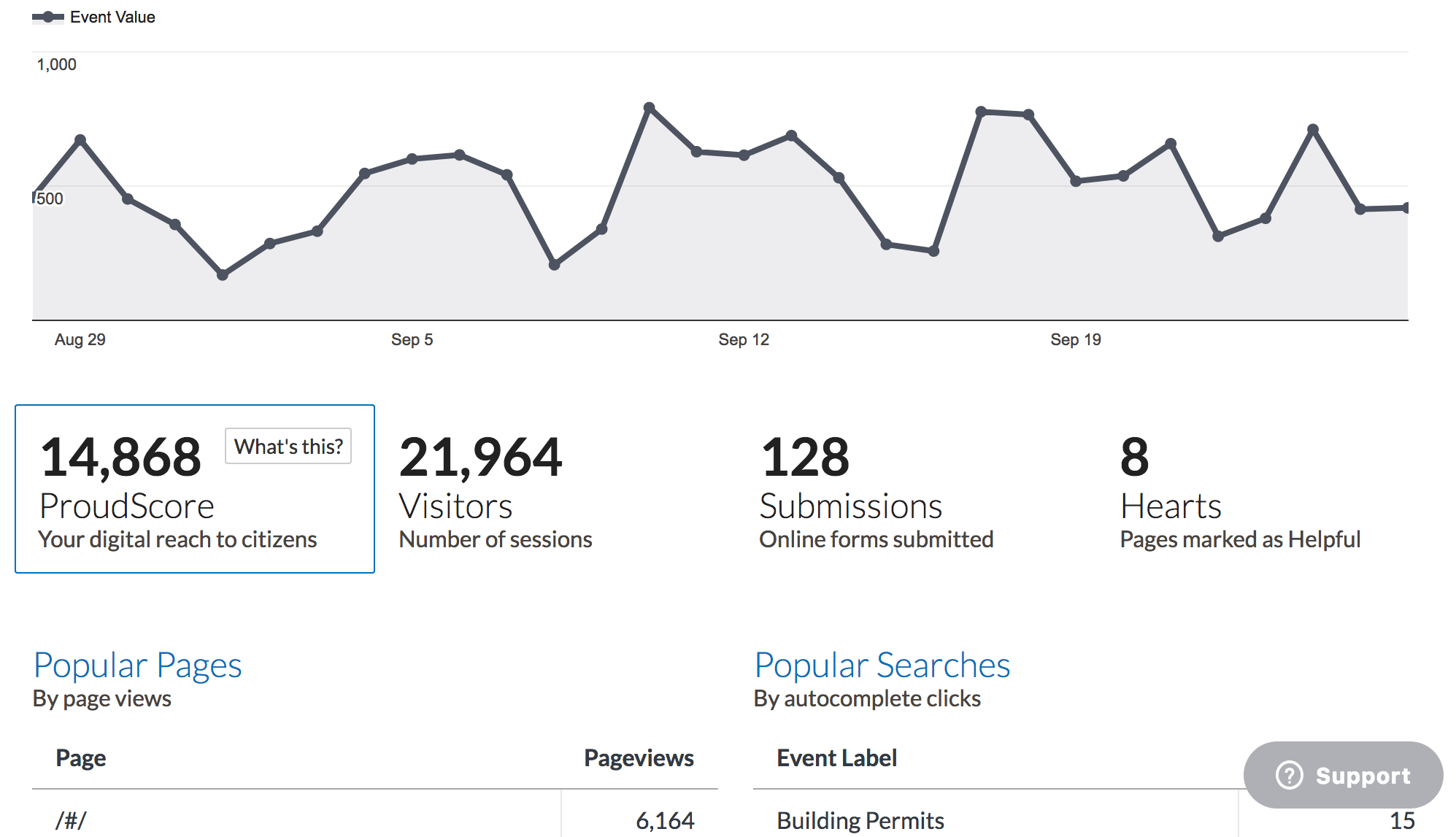 ProudCity Analytics is an integration with Google Analytics that allows government website managers to easily view visitor activity data within the ProudCity Platform.
Data visualizations in the ProudCity Analytics dashboard include:
ProudScore
Visitor sessions
Form submissions
Hearts (pages found helpful)
Popular pages (by pageviews)
Popular search (by autocomplete clicks)
Device types
Browser types
Popular Answers categories
Population Answers
Setting up ProudCity Analytics
To set up ProudCity Analytics with your website, you need your Google Analytics tracking ID and property number (ex: UA-000000-2) from your tracking code. You can then easily add your tracking ID through the ProudCity Dashboard.
1. In the administrative left navigation menu, selection go to 'Dashboard' > 'Marketplace.'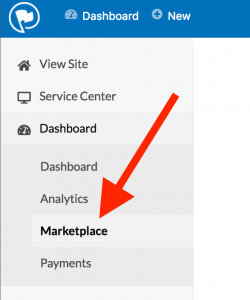 2. Select 'Google Analytics' in the ProudCity Marketplace.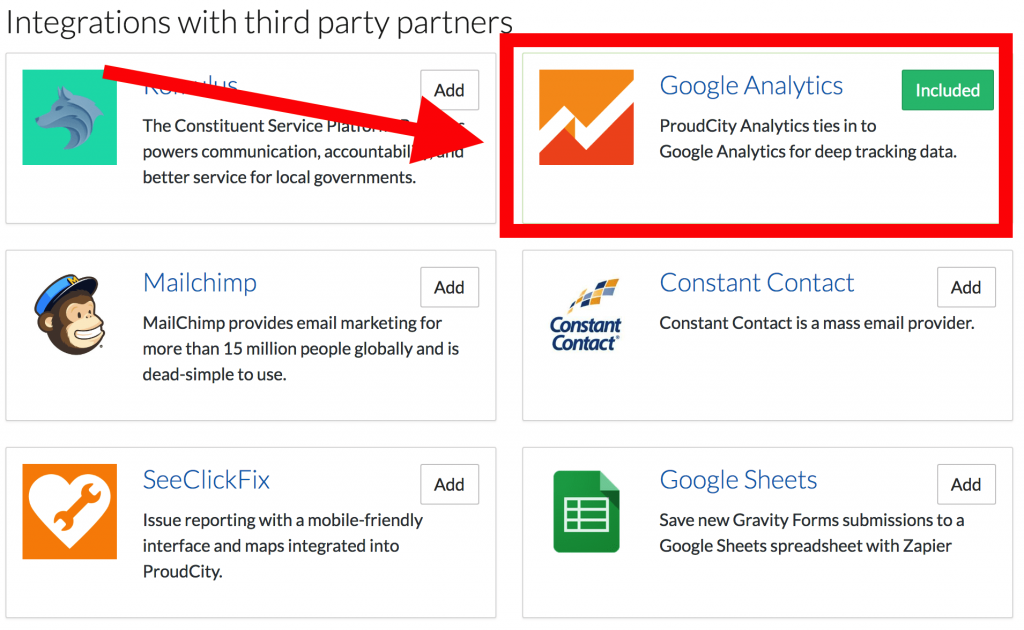 3. Add your 'Tracking ID' and 'View ID' then save.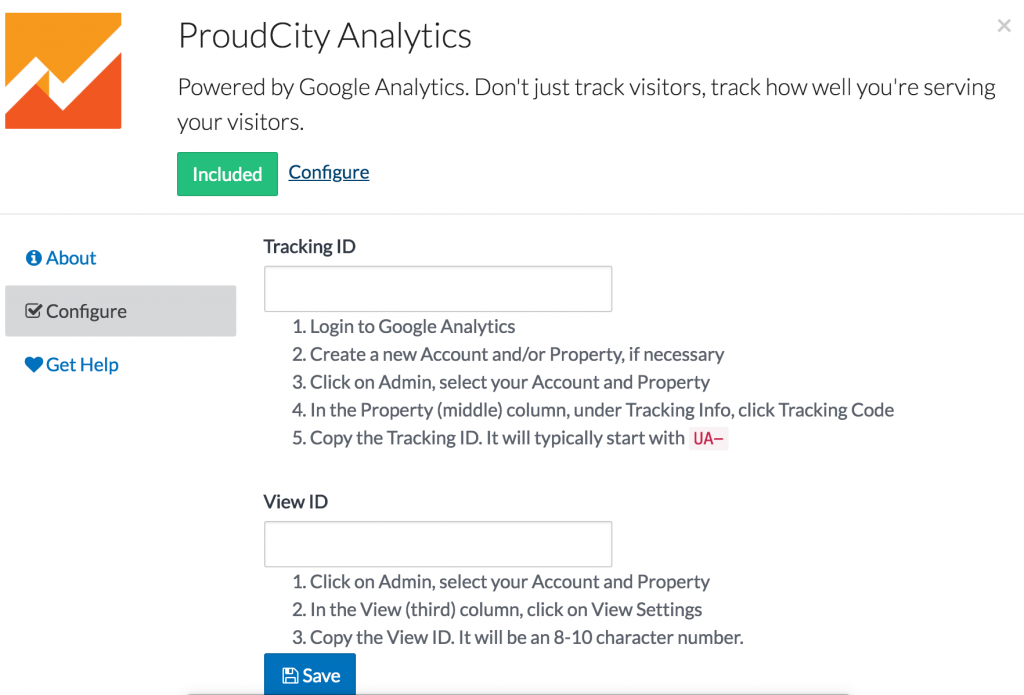 4. In the administrative left navigation menu, go to setting and then integrations to then see 'Add your UA code to the 'Google Analytics Tracking ID' field, then save.

Resources