Overview
​​A favicon — short for favorite icon — is an image associated with a website or web page.
Favicons are also called:
Shortcut icon
Website icon
Tab icon
URL icon
Bookmark icon
Where favicons display:
Browser tabs
Search results
Bookmarks
Desktop icons
Browser history
Examples
In browser tabs:

In search results: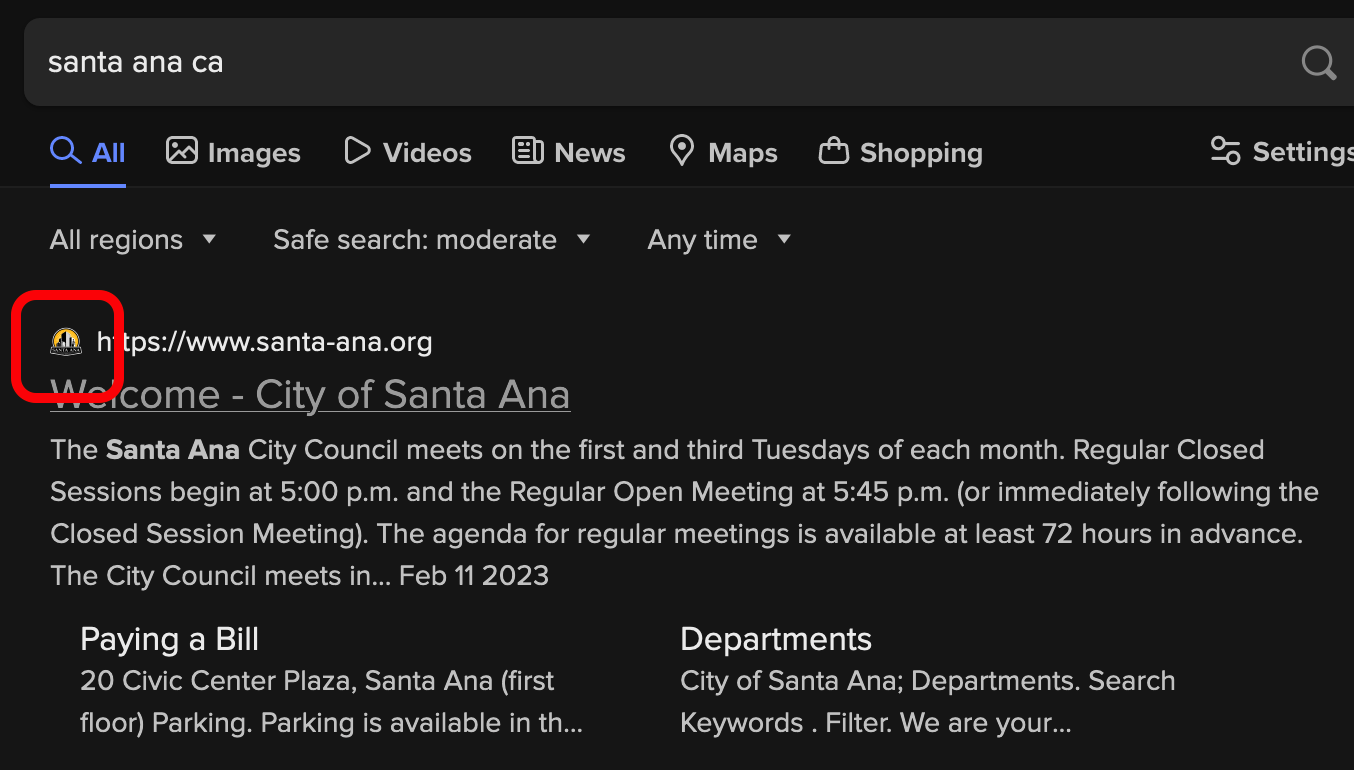 Why favicons are important
Favicons are important for local governments because they:
Give users a sense of digital authenticity and security.
Extend brand consistency in the user experience.
Related