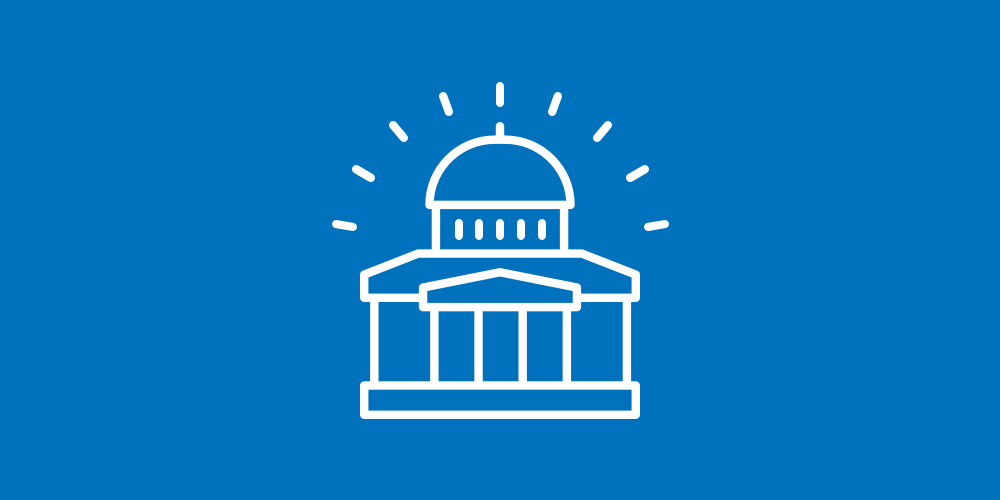 While the work of government is commonly referred to as service — embodied in the terms 'public service' and 'public servant' — it's the government-as-a-product mindset that is driving the future of truly innovative and effective civic organizations.
The shift in perspective to government-as-a-product doesn't de-emphasize the mission-critical purpose and intent of government. Instead, product management provides a structured process that enables government to constantly focus on the people it serves by putting user needs first, trying new ideas and adapting for success.
Fundamentally, product management is concerned with asking — and providing good answers to — these four questions:
What is the problem we're solving (and why does it matter?)
What will our impact be?
How are we doing it?
Is our solution good?
Government as a product
Product management in government has been adopted globally, from national digital services organizations like the U.S. Digital Service, 18F and the UK Government Digital Service to cities large and small.
Government product examples include:
Pay a parking ticket
Get your street swept
Sign a trespass letter
Get a building permit
Attend a public meeting
Get a public record
Register for a class
Buy a swim pass
Report a pothole
Get a business license
Borrow a book
Buy a parking pass
Product management
Product management is defined by the Product Development and Management Association as "the overall process of strategy, organization, concept generation, product and marketing plan creation and evaluation, and commercialization of a new product."
As a professional discipline, product management has its own lexicon, framework, tools and industry organization. 'Product management and society' is now a course being taught at Harvard to aspiring civic leaders.
Product management vs. project management
A product can be a service, process, report, policy, web application or website that satisfies the needs of a group of users. It goes through a life cycle, being developed and introduced on the market, grown and improved upon and retired once it's no longer needed.
A project is a one-at-a-time endeavor with the goal of creating a product. It has a start and end date, as well as a defined outcome.
As the U.S. Digital Service writes about the difference between product management and project management:
Project management is focused on managing to a plan. Focus areas include managing schedule, budget, risk, policy compliance and reporting status to stakeholders. Success for a project manager is delivering a defined scope of work on-time and on-budget.
Product management is focused on delivering a product a user wants or needs. Focus areas include user research, design thinking, iterative development, and delivering minimum viable products quickly. Success for a product manager is delivering a product that users love — and use to complete tasks (or in the private sector — a product customers will pay for)!
Always getting better
It can be easy for resource-constrained, overworked government teams to fall into habit, simply executing existing — sometimes dated — programs without holistically and continuously analyzing their effectiveness. At times, the success metric for service value is misunderstood or misaligned.
"Traditionally, government has been very good at declaring success at the end of a project even if 'success' just means 'done,'" says San Rafael (Calif.) City Manager Jim Schutz. "Instead, we need to get better at iterating and improving the product as we go along so that 'success' means measurably adding value to our mission."
How it works
Product framing 
The product development process begins with product framing, a method that helps team members get top-level alignment on a service. Product framing includes defining vision, problem areas, user scenarios and success.
The vision is critical, because it helps to better align the organization — internal and external players — with the core objectives, giving projects perspective and focus. Vision also helps government better define and address the real problem.
"Through product management, I've learned more about the importance of understanding the problem before designing the solution, and I've gained tools and ideas that I can use to better evaluate the success of a product," writes Jennifer Malcolm, U.S. Department of the Interior "Whether the product is a report, procedures, or a website, it is essential to know who the users are and understand their needs. If we don't take time to do that, we end up developing something that solves the wrong problem."
Research
The research phase includes the assessment of user needs, assessing the problem and current solutions. During the research phase, the product team will outline priorities and gather all the information needed to deliver a minimum viable product. Identify what metrics can be incorporated into the product rollout so we can measure success after launch.
Design
During this phase the product team works towards developing a prototype concept that can be tested with users.
Pilot
Learn what works and what can be improved by testing the product with users (i.e. beta testing). This phase allows for any issues to be resolved before launching to the public.
Launch
After all issues have been addressed from the pilot testing phase a final product will be ready to launch. Following the previous steps prior to launch will help the rollout be successful.
Measure
After launch the product team will measure success using metrics defined in the product framing and research phases. Using data allows for the product team to solve the right problems when refining the product.
Iterate
Once data/analytics have been reviewed,  iterate on the progress to continuously make the service/product better.
Transforming the mission
"Product management and service design can be especially transformative to how we work and ultimately, radically improve how people interact with government," writes Ivana Nag. "Without a product vision, we run the risk of building the wrong things at the wrong time, over-engineering the product, and building features that don't deliver the most value to our users. In the world of delivering government services, this manifests as features that don't serve vulnerable populations, going over-budget and taxpayers footing the bill, and slow websites with frequent downtime."
Ultimately, product management is the framework for transforming government culture, re-orienting how public service workers — from administrative to executive — collaborate with one another and the people they serve, and a stronger sense of service they have while doing it.
As forward-thinking government organizations increasingly adopt and champion the principles of product management, this practice is the future of how public service programs will be managed.
In doing so, not only will we add more value to our mission, but also for those we serve.
"We must always keep a focus on the value we are delivering to the public," writes Jennifer Malcolm, U.S. Department of the Interior. "I want to do my best for the American citizens we serve, and learning more about product management has helped me develop strategies to do that."
Resources