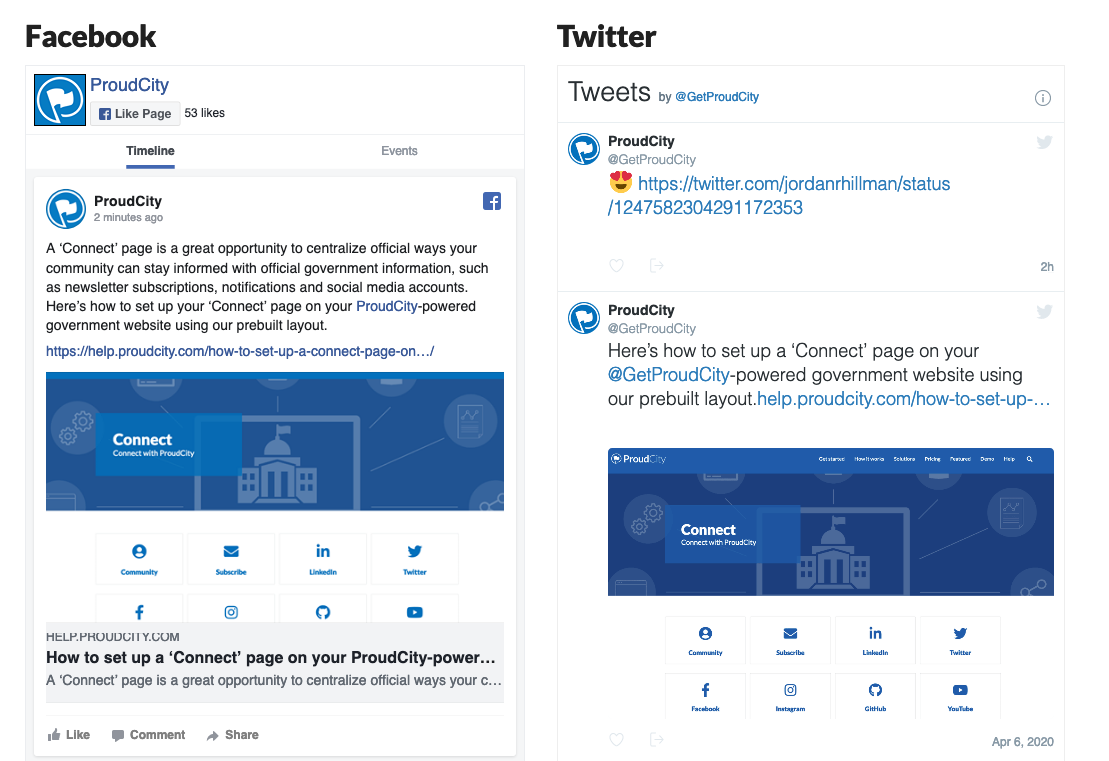 Facebook and Twitter feeds can easily be added to ProudCity-powered government websites.
You can see here how we're using these widgets at proudcity.com: https://proudcity.com/connect
There are two ways to add these to your website:
Set up a 'Connect' page using our prebuilt layout template
Manually inserting onto page using the Facebook/Twitter widgets
Here's how to manually add Facebook and Twitter widgets to your government website.
NOTE: From your page editor, make sure you're working in Pagebuilder mode and not the visual editor option. At the top right of the page editor menu, there is a button for 'Page Builder." Select this. You will be asked to confirm that you want to switch the editor, select 'Yes.'

You will know that you're in a Pagebuilder enabled page if you're seeing widget boxes rather than a WYSIWYG editor. This is an example of what you should see: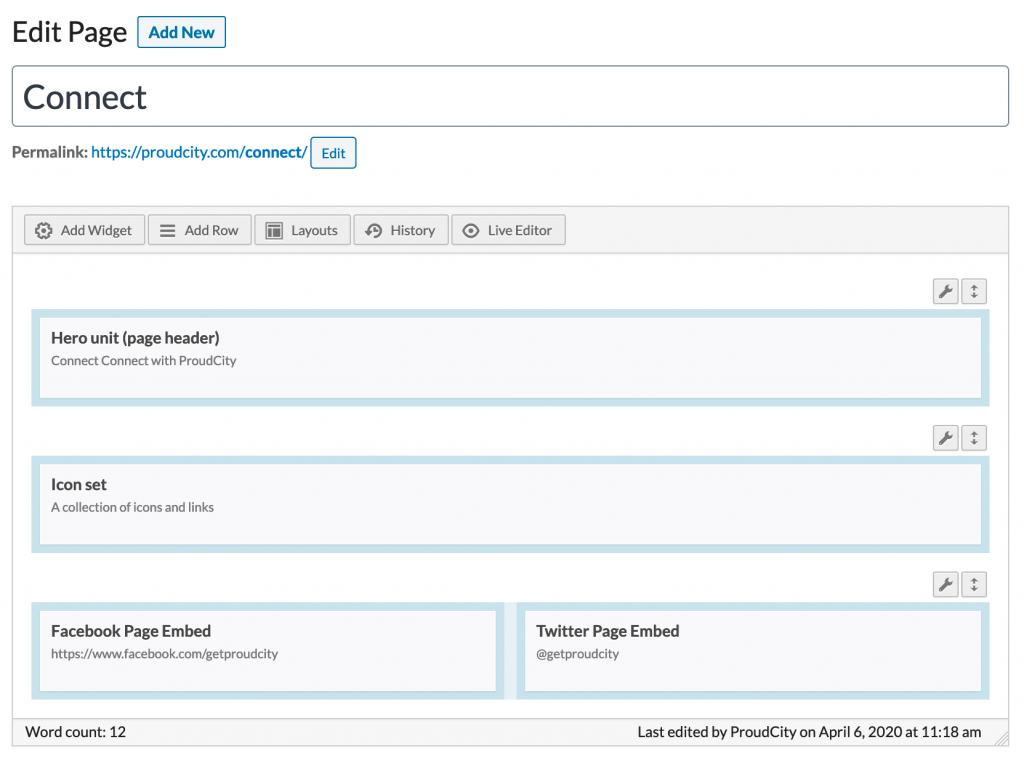 Step 1: Select 'Add Widget' option in Pagebuilder mode

Step 2: Select your embeds
Click on 'Facebook Page Embed' or 'Twitter Page Embed' to add the widget to your page.
Facebook: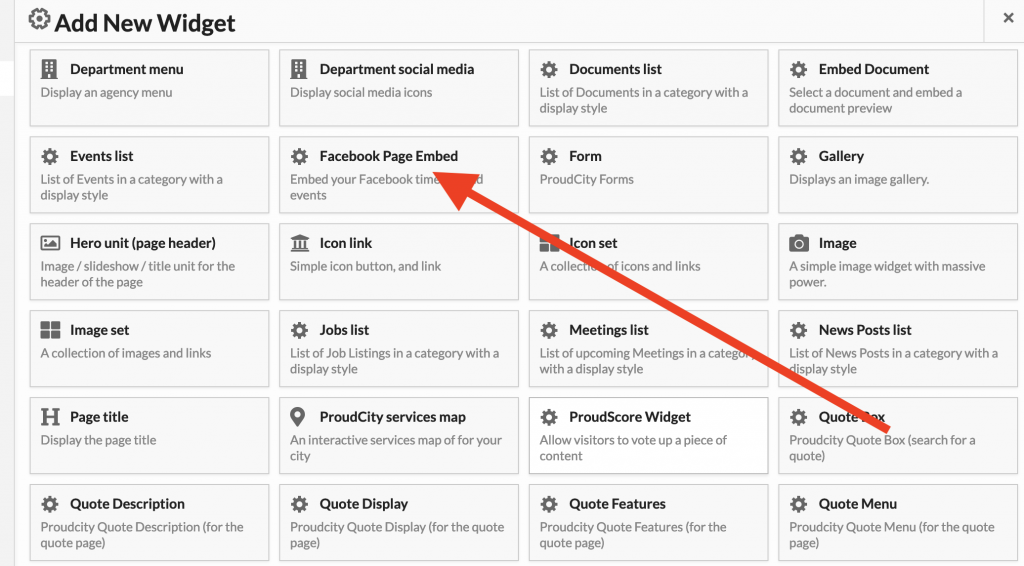 Twitter: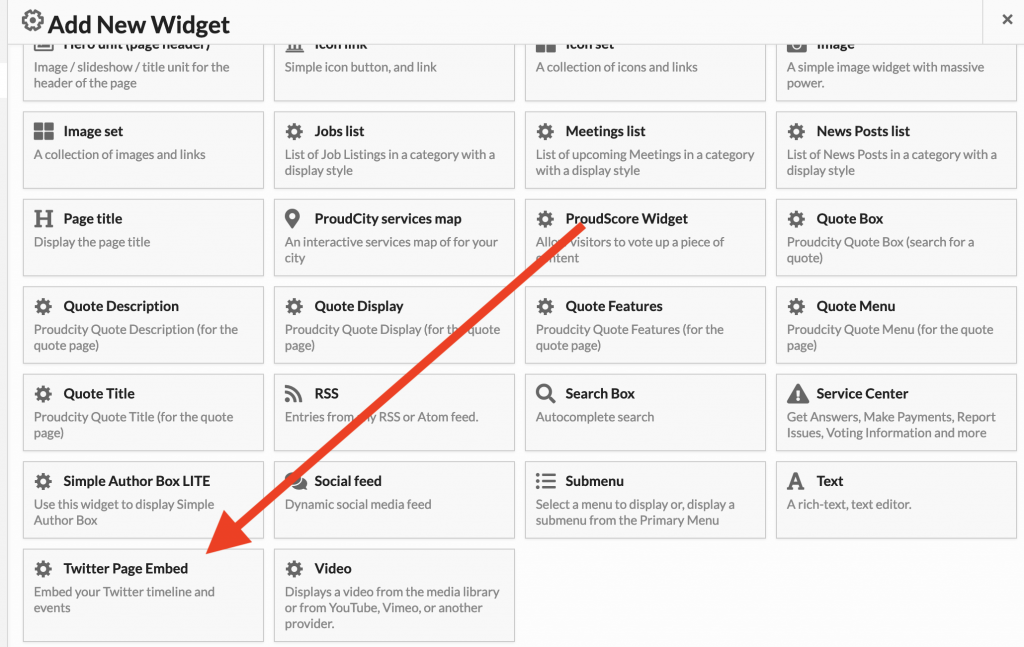 Step 3: Customize the widgets to your specifications
Hover over the widget in Pagebuilder and select 'Edit.'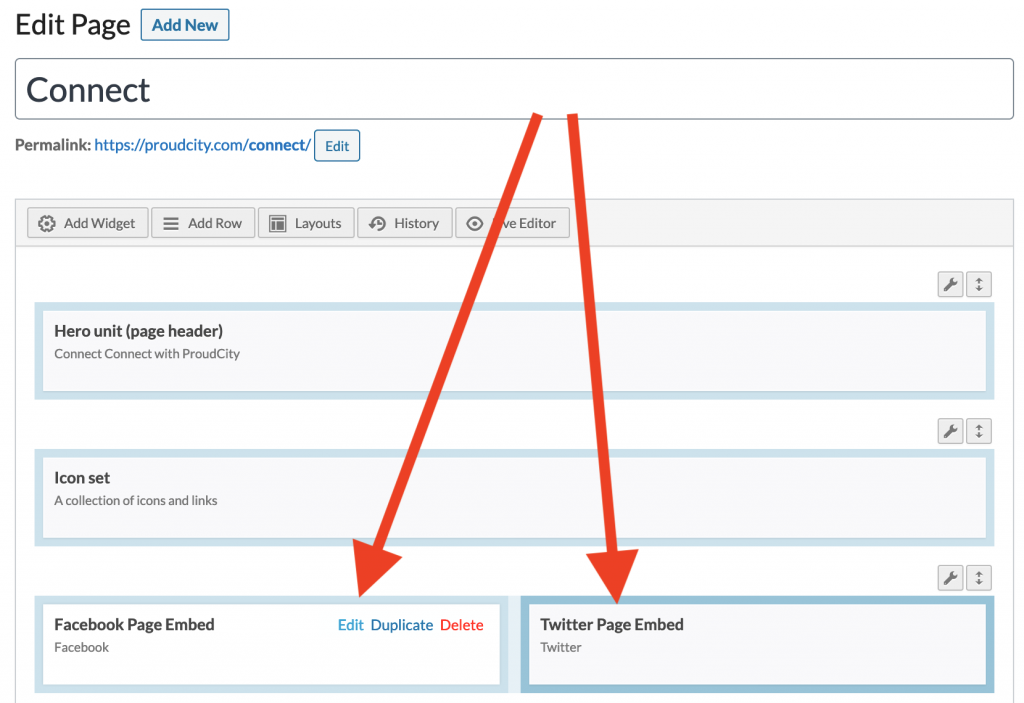 When completing the customization, select the 'Done' button.
Facebook: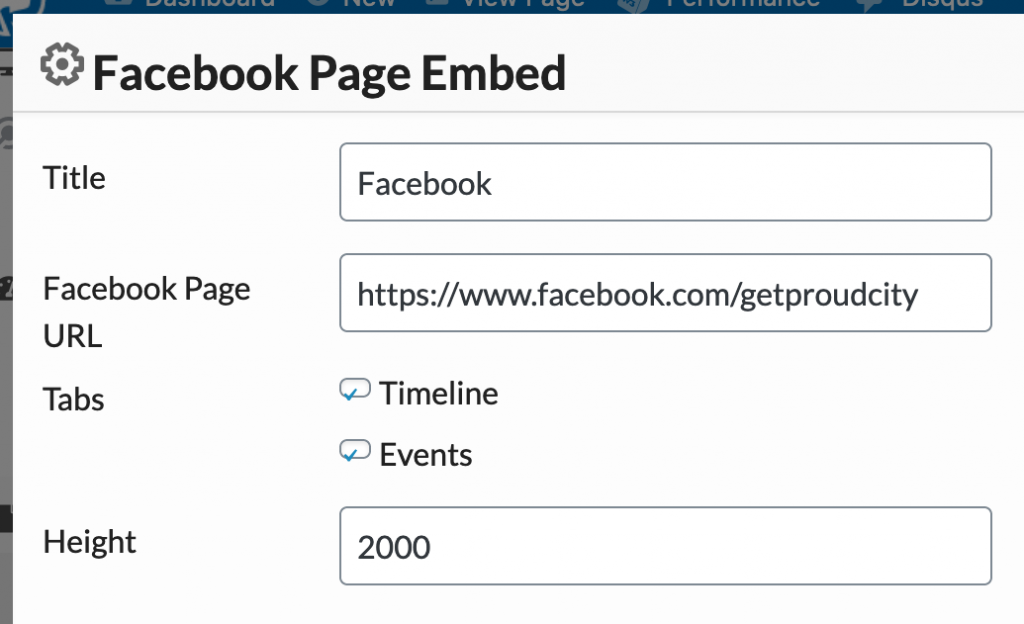 Twitter: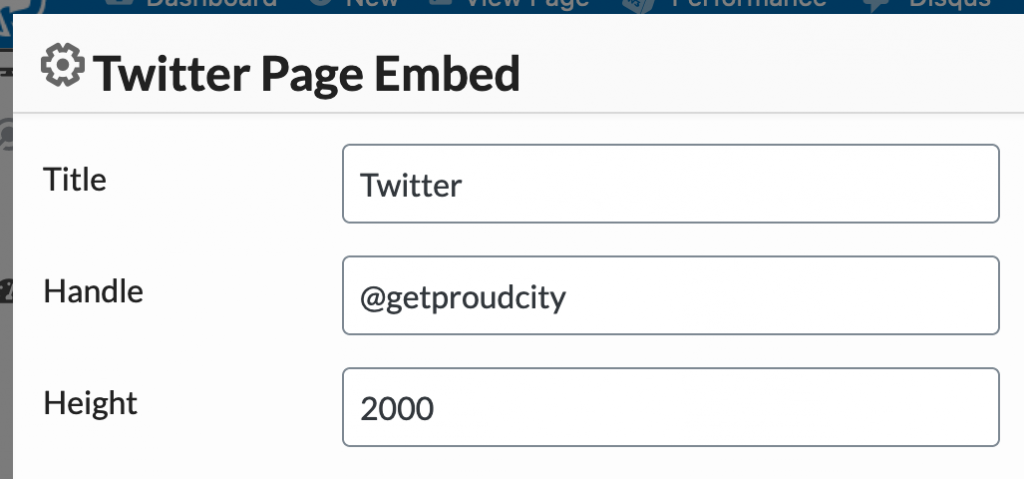 Step 4: Update page and view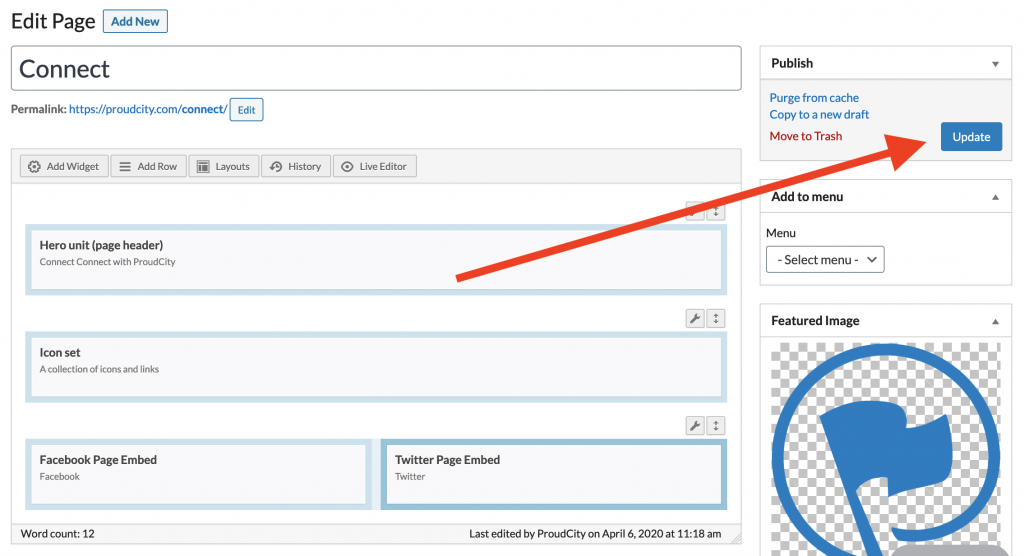 See an example of the Facebook and Twitter widgets at proudcity.com/connect.