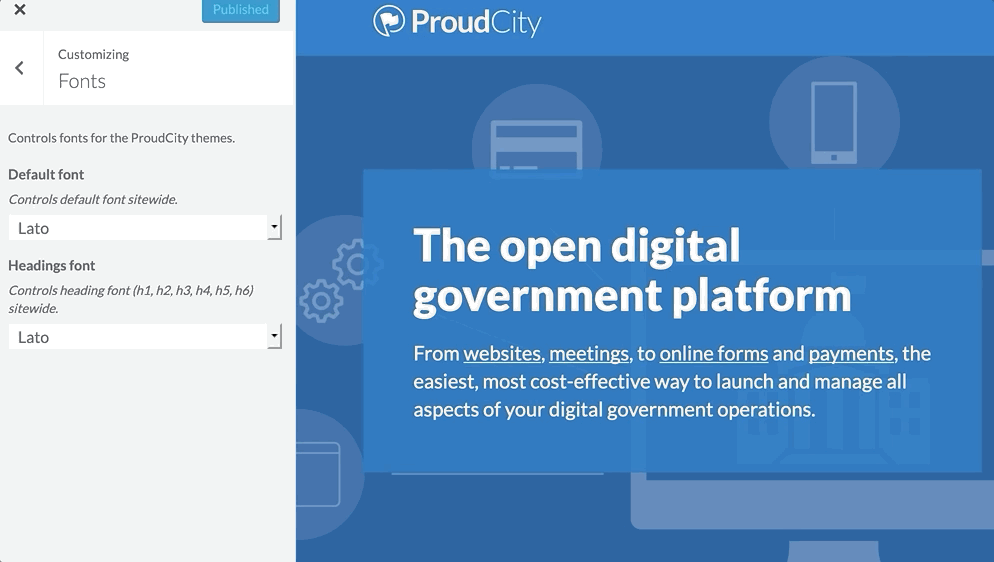 Customizing fonts on your ProudCity-powered government website is easy. Here's how.
Step 1
Select 'Customize' in the left navigation of the ProudCity Dashboard.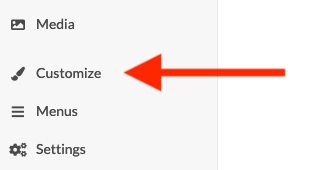 Step 2
Select the 'Fonts' option in the customization tool.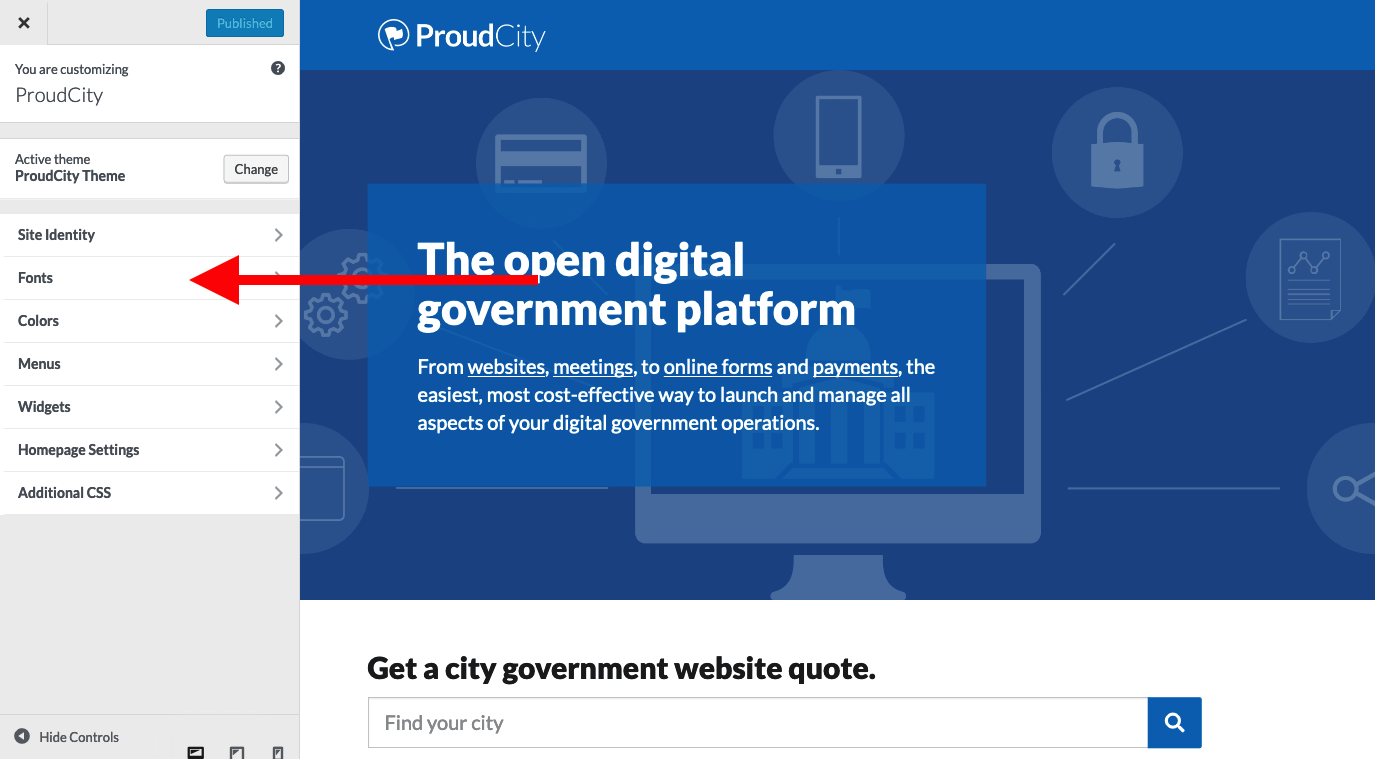 Step 3
Select your default and heading fonts and click the 'Publish' button.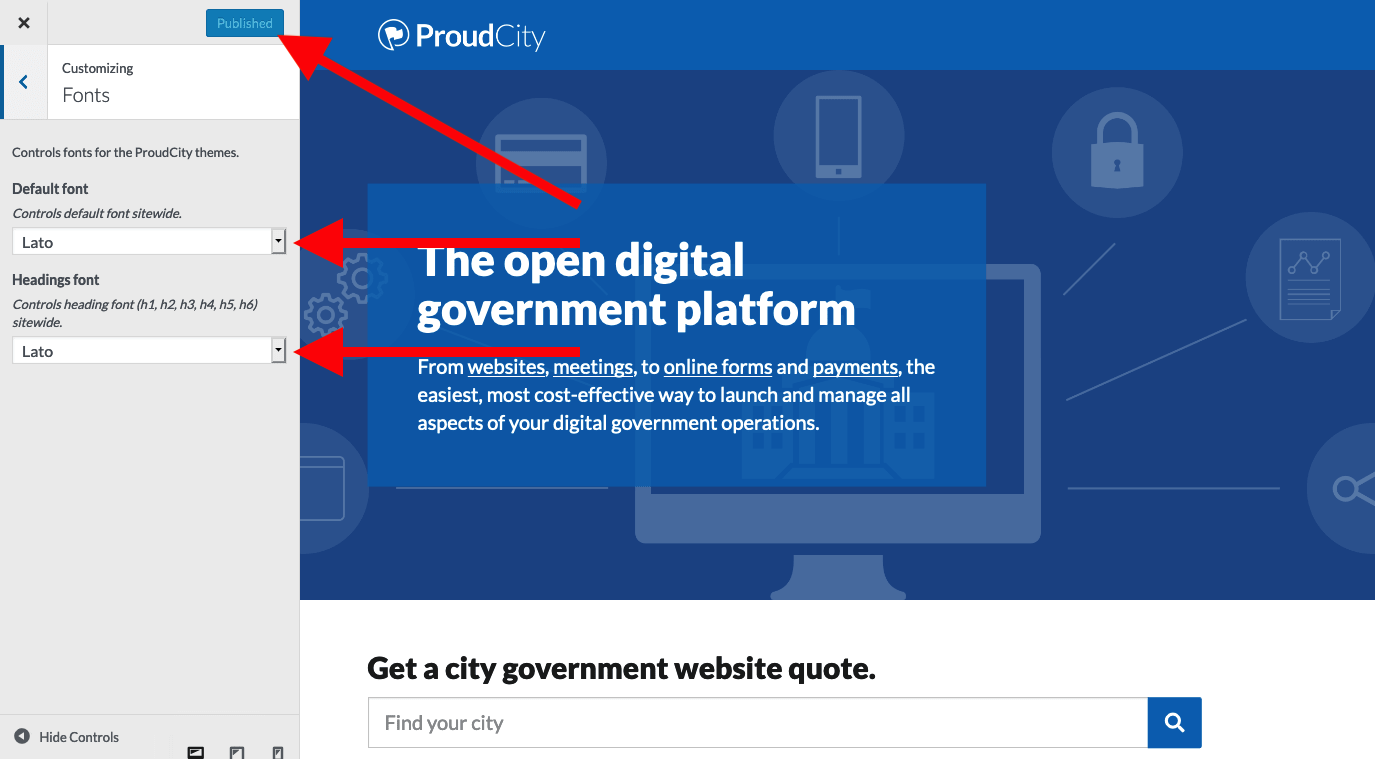 Visit your website to see the new fonts!