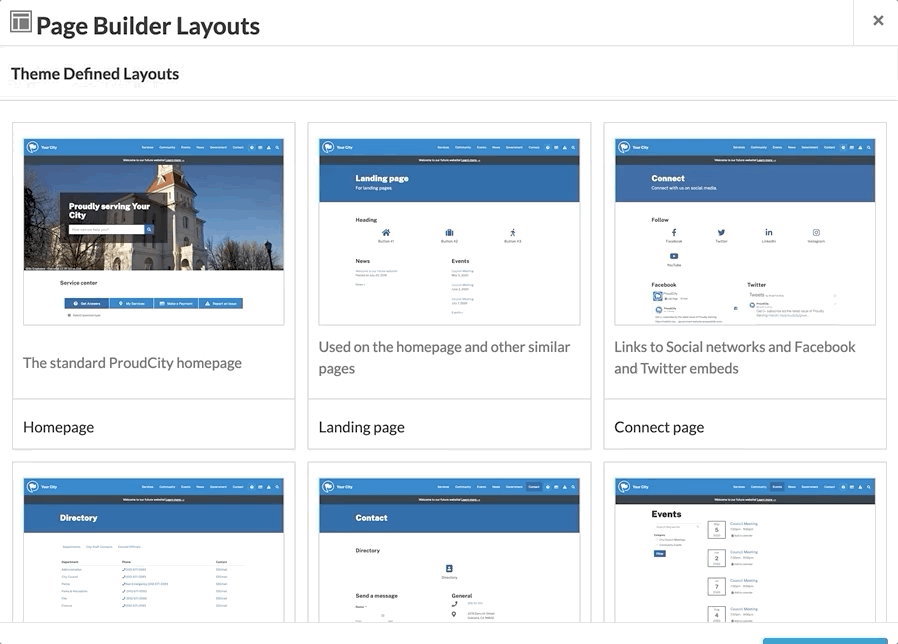 Overview
ProudCity has a number of pre-built page layouts that can easily be inserted into a new or existing web page. The page widgets in each layout can then be customized to suit your specific design and content needs.
Video
Example layouts
How it works
Steps
Login to the ProudCity content management system.
Create a new page or edit an existing page.
Enable the Pagebuilder.
Select the Layouts button.
Select and insert one of the pre-built layout options.
Customize the page widgets to suit your specific needs.
Save and view your new page.