ProudCity Payments makes it easy to set up, launch and manage every aspect of government web and mobile payments.
Uses
Permits
Tickets/fines
Event registrations
Taxes
and more
Features
Mobile-friendly: Adaptive to phones, tablets, laptops, desktops, kiosks.
Dashboard: Views into payments, payouts, transaction history.
Recurring transactions: Create recurring payments transactions.
Forms: Unlimited, easy-to-build online payment forms.
Notifications: Customized confirmation email messages.
Refunds: Issue refunds from the payments dashboard.
ACH: Automated Clearing House transactions (coming soon)
Reports: Viewable/downloadable reports (.csv)
Multi-currency: 135+ currencies
How it works
Start accepting online payments in 24 hours:
Complete the payments sign-up form (point of contact, email, banking account/routing)
Create your payment forms using ProudCity Forms
Set up internal/external email notifications
Add the payment form to your website
Easily add the credit card field to your form: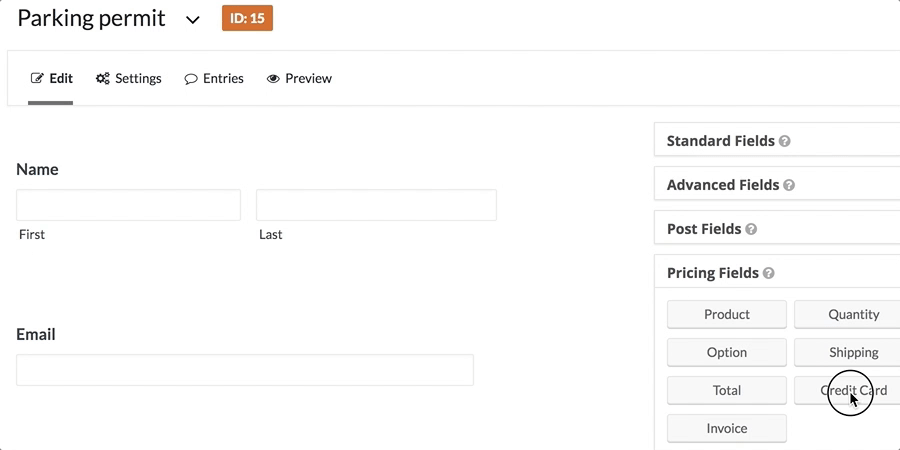 Add the form to any page on your website: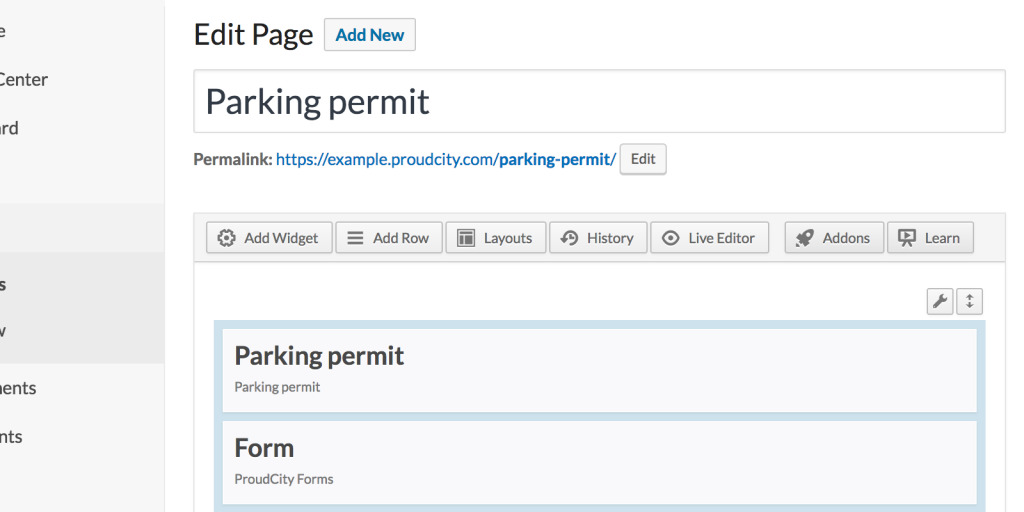 Payments now publicly accessible: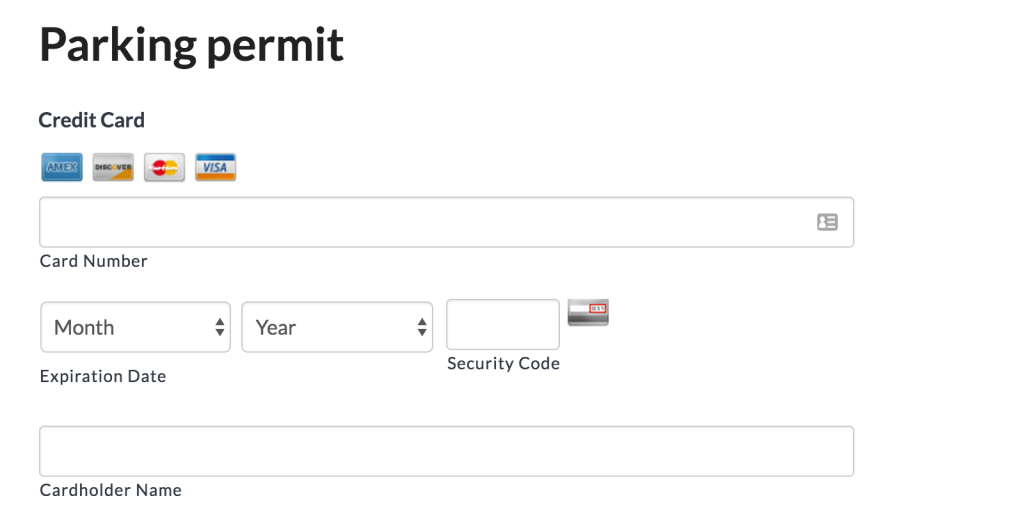 Administrative dashboard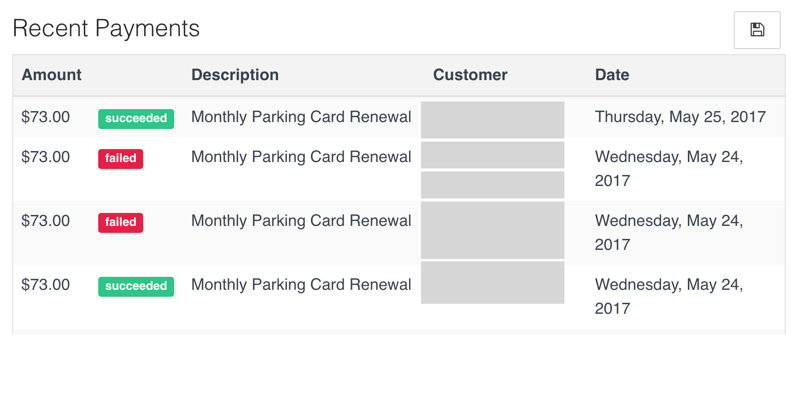 Payments user permissions (no access, view, edit subscriptions, full access)
Determine your own payout schedule
Same day fund transfers
Download .csv reports for reconciling accounts
Print report option for paper trail workflows
Transaction details
Simple refunding
Labeling and filters for quick referencing
Powered by Stripe
ProudCity Payments is powered by Stripe, the new standard in online payments. Stripe handles billions of dollars every year for forward-thinking businesses–and governments–around the world.
Stripe embodies a modern approach to secure online and mobile payments that is simple and customer-focused, aiming to create a low-barrier system that just works. Already used by major online services such as Twitter, Lyft, Pinterest, OpenTable, Slack, FitBit and more, Stripe is a excellent commerce solution for governments wanting to streamline all resident-to-city payments.
With Stripe, governments can accept VISA, Discover, MasterCard and American Express.  It can even be configured to work with Apple Pay and Android Pay!
In order to add Stripe to your ProudCity-powered city website, you must first create your Stripe account.
Watch
Related