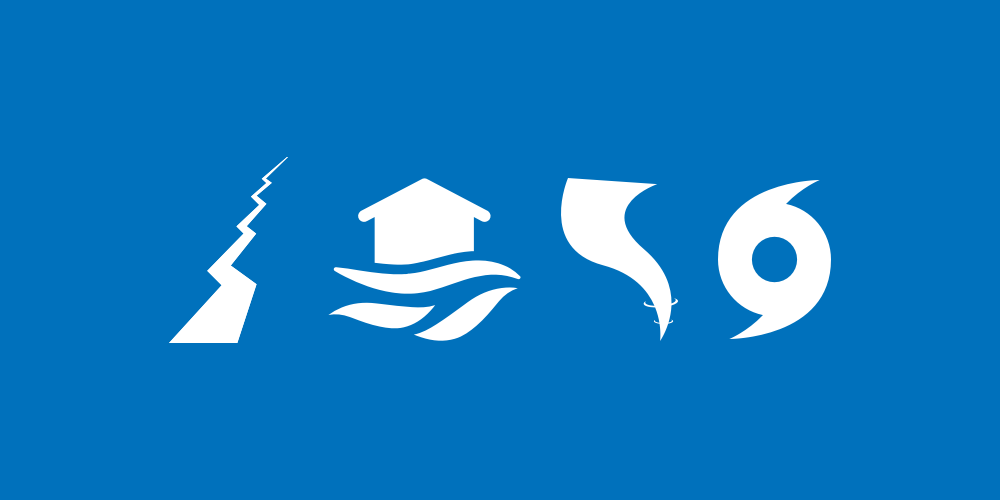 ProudCity has supported digital response and recovery efforts for two major California wildfire disasters (Santa Rosa/Sonoma County and Paradise/Butte County), as well as the now-ready Marin Recovers for Marin County (Calif.).
While we're not emergency operations experts, through these experiences, combined with our expertise in digital government product design and development, we've learned a great deal about how to optimize for digital preparedness.
Here are some best practices to employ when deploying digital response and recovery efforts.
Be prepared now
When disaster strikes, emergency managers and public information officers should be prepared to deploy digital operations immediately and have websites, social media and communications plans in place now, rather than responding reactively. Proactively accounting for all of this will help digital responders effectively communicate without the added anxiety of reactively building out these operations.
As an example, Marin Recovers has prepared its response and recovery website, which is ready to immediately deploy in the event of an emergency.
Other items to account for:
Branding (Butte, Sonoma and Marin all use the "Recovers" theme)
Domain (either part of an official government domain or a .org, such as buttecountyrecover.org)
Develop governance
As information is made available during an emergency, it's important that it is properly filtered and dispensed in an accurate and unified manner.
To support more effective digital governance during an emergency, Marin Recovers developed a policy for this, so that there is clear protocol.
The template was adapted with permission from the original policy developed by the Marin Recovers. To better assist digital preparedness related to response and recovery efforts, we've created a recovers website governance template. The template is licensed under a Creative Commons Attribution 4.0 International License.
Think mobile first
While typical website traffic for government websites is 50% mobile (phones/tablets), we've seen this spike to 80% during a disaster event.
As people are being evacuated or are displaced from their homes, they will increasingly turn to mobile devices for information. To account for this, all web-based communications efforts should account for responsive design, so that the mobile experience is as elegant and user-friendly as possible.
(ProudCity Recovers offers an out-of-the-box, mobile-friendly website theme.)
Default to text
Photo and images are a powerful way to communicate general aesthetics as well as social media-friendly information, however, it's important to remember that people with visual impairments may have difficulty processing information in this format. While graphical images are effective in the context of social media or to draw general attention to the intended message, some people may have difficulties effectively processing this information.
For example, text within an image is not translatable or machine-readable, which means those who don't speak the language used or have visual impairments will be unable to comprehend and process this information.
Using accompanying text in social media posts or linking to blog posts with comprehensive text-based information enables all users to access this information via translation tools and screen readers.
Keep URLs simple
The URL, or web link (ex: proudcity.com/recovers), is just as an important part of effectively socializing information as the core information.
When creating web pages, be sure to keep the URL simple, particularly for key themes and pages, so that they are easy to remember and convey to others.
Optimize page load times
Media files, such as PDFs, videos, audio, images or interactive embeds, are often large and can cause access or website download problems, particularly for users relying on network or wifi, which may be slower during an emergency. They can also cause unnecessary bandwidth issues on the host servers and potential cause performance issues for the entire website.
Be sure to optimize website images, use audio files only when absolutely necessary, leverage third-party video services (YouTube, Vimeo) and publish information in text format (as opposed to PDFs) to keep web pages optimized for quicker access.
Keep content concise
As Strunk and White advise, omit needless words and keep web content clear and concise. This will make it easier to digest information and eliminate confusion, particularly during moments when time is of the essence.
Key tips include keeping titles and headlines succinct, use bullet points and subheadings to break up copy that makes web pages more skimmable.
Create a social media plan
The recovers website is the foundation for all digital response and recovery efforts, but social media — Twitter, Facebook, NextDoor, Instagram, YouTube — are where many will turn for information and to ask questions. Social media is a critical part of any response and recovery digital strategy.
Also, as Government Social Media CEO Kristy Dalton recommends, "Remember, planning shouldn't be the sole responsibility of those involved in crafting the social media plan. I highly recommend developing a crisis communications strategy and protocols in tandem with local and regional emergency management and public safety officials. Don't forget to ensure that your procedures align with broader plans."
Update often
During and immediately after a disaster, destruction can move fast, but sometimes information (true or untrue) moves faster. If your agency isn't able to provide timely, frequent, and accurate updates, the public can and will fund alternative sources for updates and information. Posting frequent and consistent updates is critical to win the trust of your constituents, and assuring them that they can rely on the official government sources to provide them the most up to date information; as opposed to turning to news sources or community sites.
In the week directly after the Sonoma County fires, before the launch of SonomaCountyRecovers.org, a community site popped up and quickly eclipsed other government-run sites in updates  and information– and subsequently page visits. While the community site enabled residents to see information directly from their peers, the downside was the public agencies had no control over the information provided on this site, and many constituents did not even realize the site was not in fact policed by any official agency.
The key is to stand up your government site as quickly as possible so that your constituents have a reliable, official go-to source for updates, and once the site is stood up, update it as frequently as possible. Link social media feeds to your recovery site, and while your site is being finalized directly after a disaster, use Twitter and Facebook to get out as many updates in the interim. Even if your social media post or news update are just repeating previously stated information, the frequency of posts inspires confidence that your recovery website and information provided is up to date.
Learn more about digital response and recovery preparedness and ProudCity Recovers.