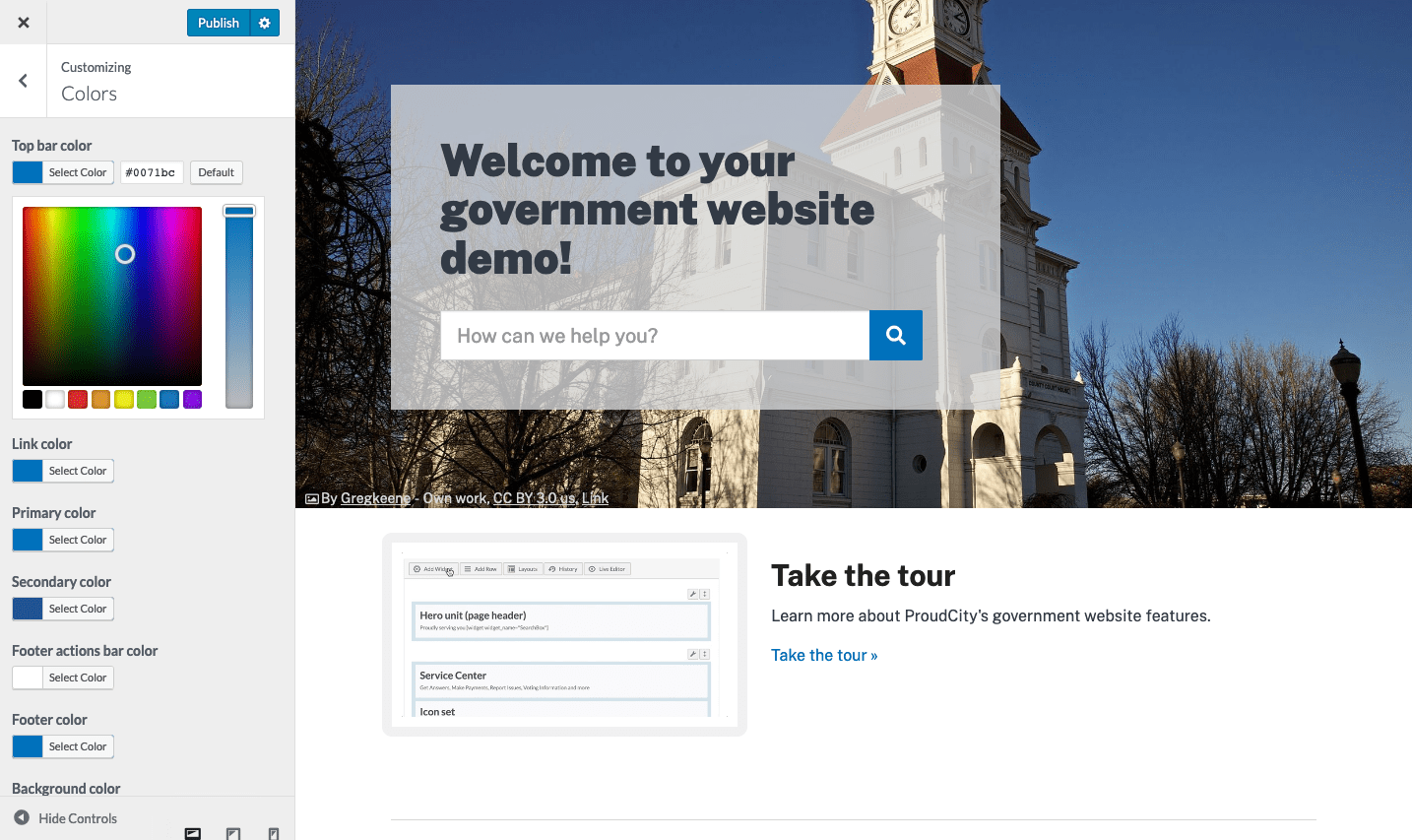 Customizing colors on your ProudCity-powered government website is easy. Here's how.
Step 1
Select 'Customize' in the left navigation of the ProudCity Dashboard.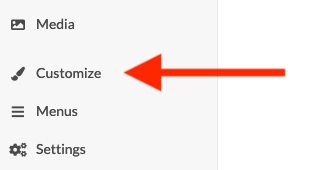 Step 2
Select the 'Colors' option in the customization tool.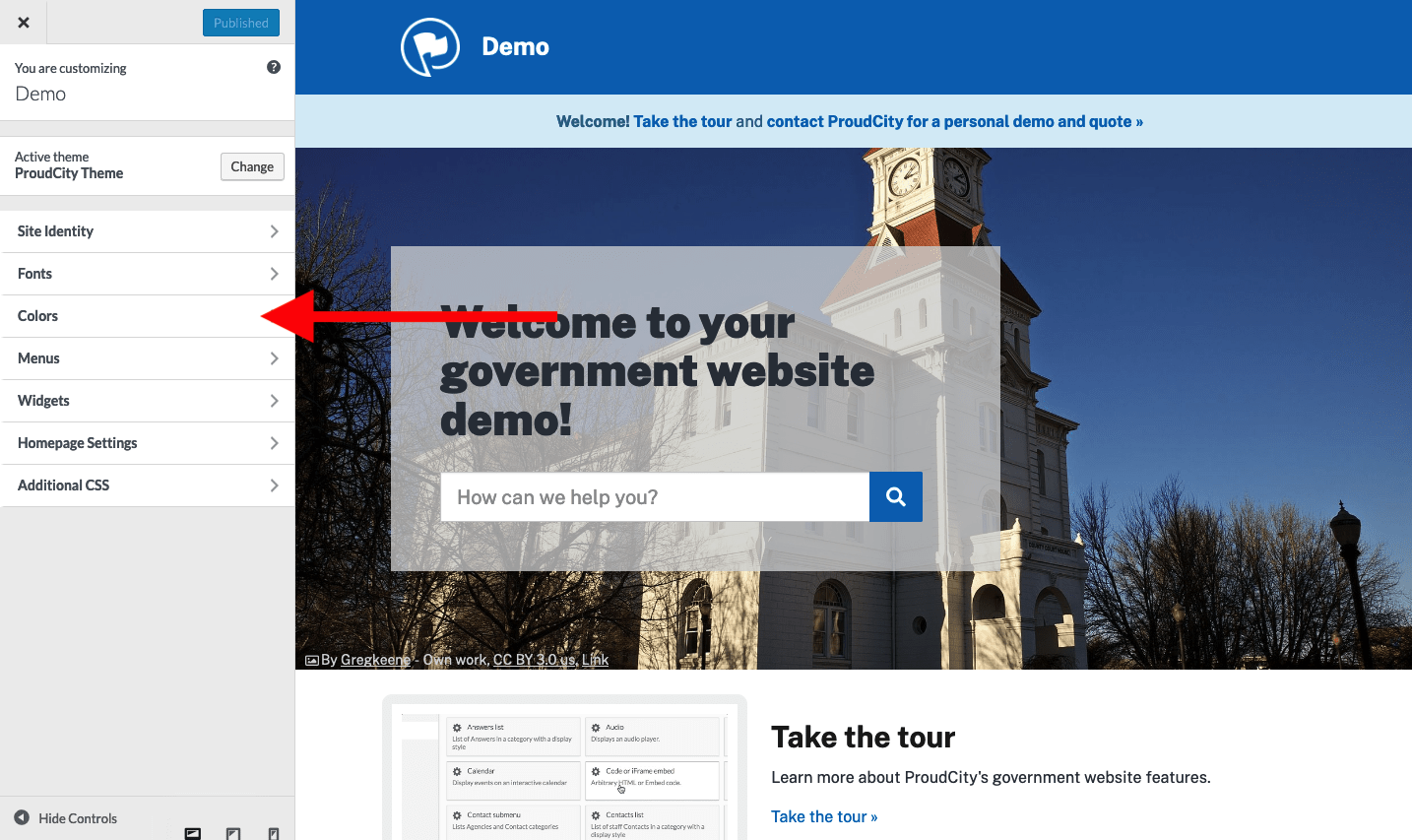 Step 3
NOTE: When selecting colors, be sure to account for web accessibility (see Color, web accessibility and government websites).
Select color preferences for the following:
Top bar
Link
Primary
Secondary
Footer actions bar
Footer background
Background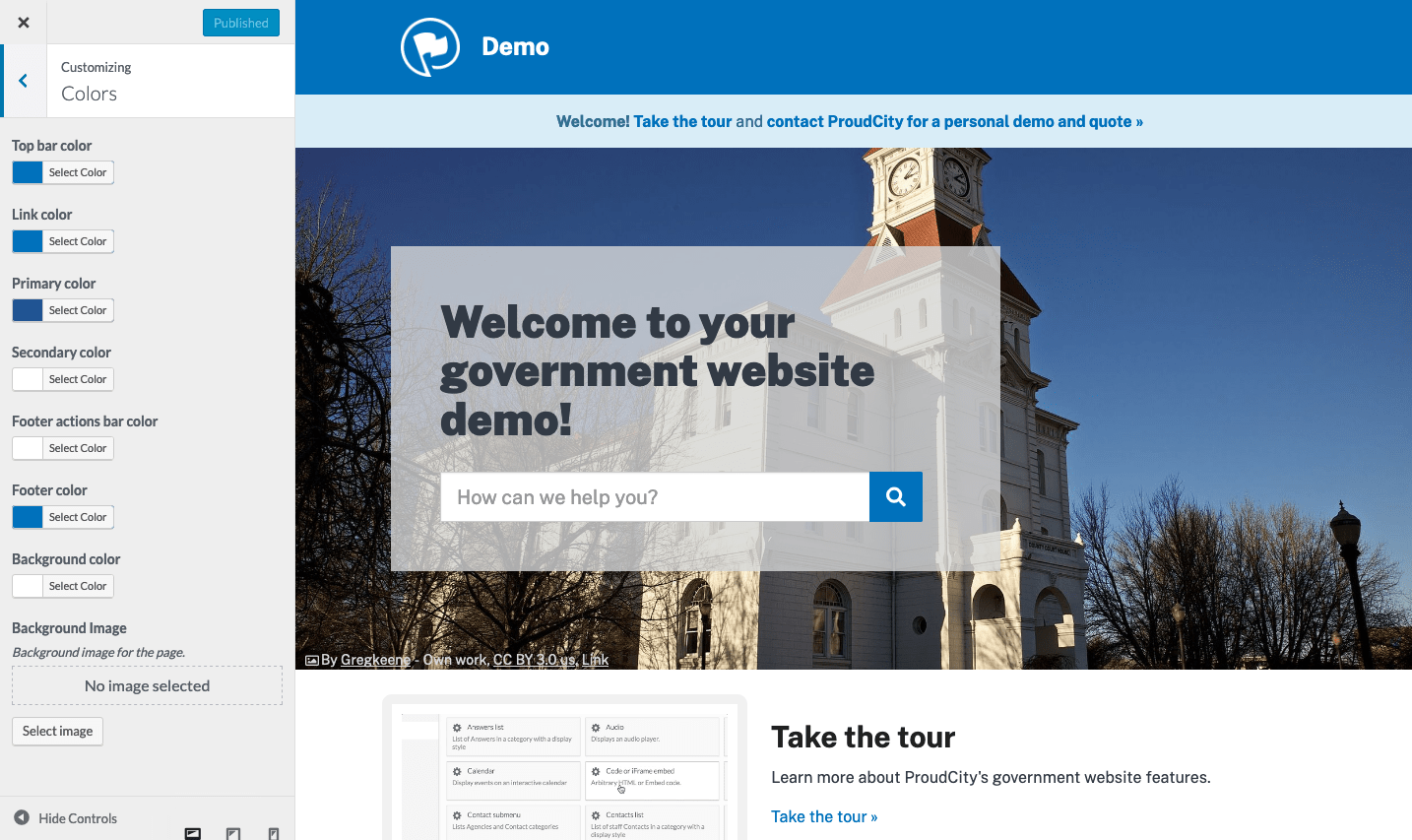 Once colors have been selected, click the 'Published' button.
Visit your website to see your custom colors!