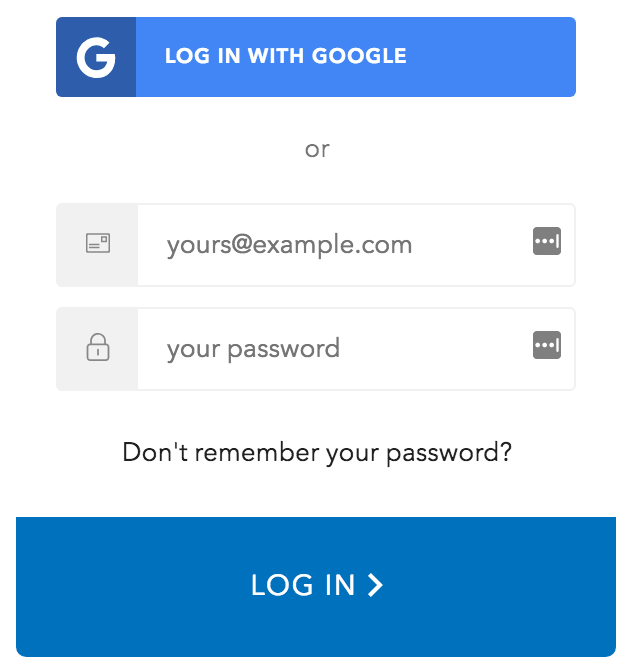 ProudCity Platform login is managed through Auth0, a security-compliant leader in user account authentication and authorization, ensuring privacy and identity protection when accessing web and mobile applications.
Through Auth0, ProudCity login features includes:
These are important features for government, as they seamlessly provide and enforce best practices in web login security without you having to understand all of these and address them on your own.
Options
There are two options for logging into the ProudCity Platform:
ProudCity user account: Login using your username/password created through the ProudCity Platform.
Google: Login with your Google G Suite or Gmail account, authenticated when you first created your ProudCity Platform account.
Login
Login to the ProudCity Platform: https://my.proudcity.com
Password reset
To reset your password:
Go to: https://my.proudcity.com
Click the 'Don't remember your password?' link
Enter your email and have your password reset sent
Check your email (Subject: 'Reset your password.'), follow the URL link to change password. If you do not receive the email, check your spam folder.
Troubleshooting
You can often resolve login issues yourself by understanding the potential issue and troubleshooting.
Issues
Two common login issues:
Logging in with the wrong email address
Logging in with Google
Checklist
Follow this checklist to try and resolve your login issues:
Verify you're using the correct email address to login
Reset your password (see instructions above): If you do not receive an email, try the 'Log in with Google' option if you haven't already.
Try the 'Login in with Google' option (you may have authenticated your account using Google and forgot – this is a common mistake)
Support
If you continue to have login issues after troubleshooting, please submit a support ticket using your ProudCity login email.