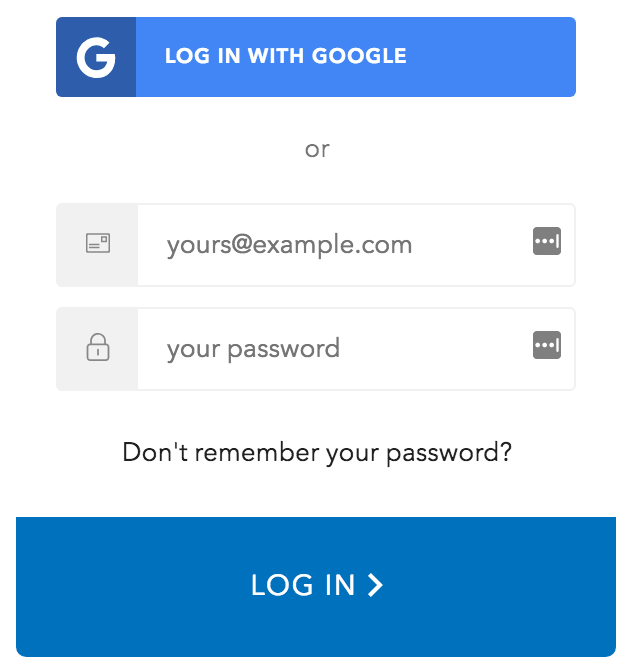 Note
This is for users that already have a MyProudCity account. If you do not have a MyProudCity account, you must request one from an Admin at your organization to add you as a new user.
Login
Login to the ProudCity Platform: https://my.proudcity.com
Options
There are two options for logging into the ProudCity Platform.
ProudCity user account
Login using your username/password created through the ProudCity Platform.
Google
Login with your Google G Suite or Gmail account, authenticated when you first created your ProudCity Platform account.
Troubleshooting
You can often resolve login issues by understanding the potential issue and following the checklist.
Issues
Two common login issues:
Logging in with the wrong email address.
Logging in with the wrong Google account information.
Checklist
Follow this checklist to try and resolve your login issues:
Verify you're using the correct email address (ask your organization Admin).
Reset your password if you're not using Google.
Try the 'Login in with Google' option (you may have set up your account using Google and forgot – this is a common mistake).
Support
If you continue to have login issues after troubleshooting, please submit a support ticket using your ProudCity login email.